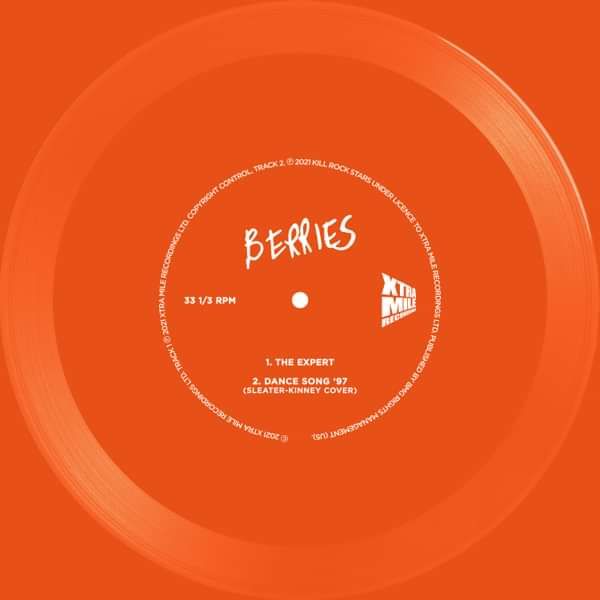 BERRIES - 'The Expert' & 'Dance Song '97' - flexi disc
This very limited edition BERRIES flexi disc 7" is a double AA featuring 'The Expert' and a cover of 'Dance Song '97' originally by Sleater-Kinney.
Available from 2nd September 2021.
'Dance Song '97' is also available digitally from Kill Rock Stars. This is the 32nd song in KRS's 30 year anniversary compilation called Stars Rock Kill (Rock Stars), where 40+ artists from around the world will cover tracks from KRS's expansive catalog.
hashtag #KRS30YRS