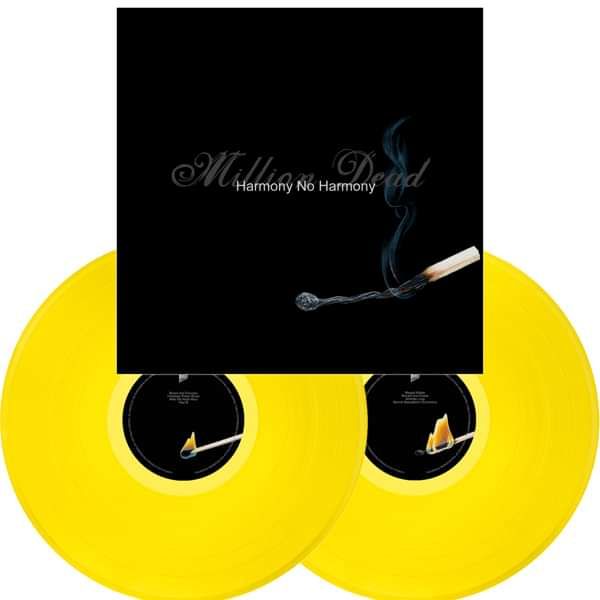 Million Dead - Harmony No Hamony - double yellow LP
We found some more copies of Million Dead's 2nd album 'Harmony No Harmony' on double LP, yellow vinyl.
The sleeves have been slightly damaged in the corner so they can't be sold in stores, but the records play perfectly!
Email for pictures.